1st Log in your Facebook account
2nd Go to parapage Install the plugin
Install to instal
|
V
http://www.pagerage.com/InstallYontooPluginFF.aspx
3rd After installing refresh your facebook page and go to profile. Click the Select PageRage Layout and you will be proceeding now to the pagerage site.
4th Select your Layout in pagerage lay-out and refresh you fb profile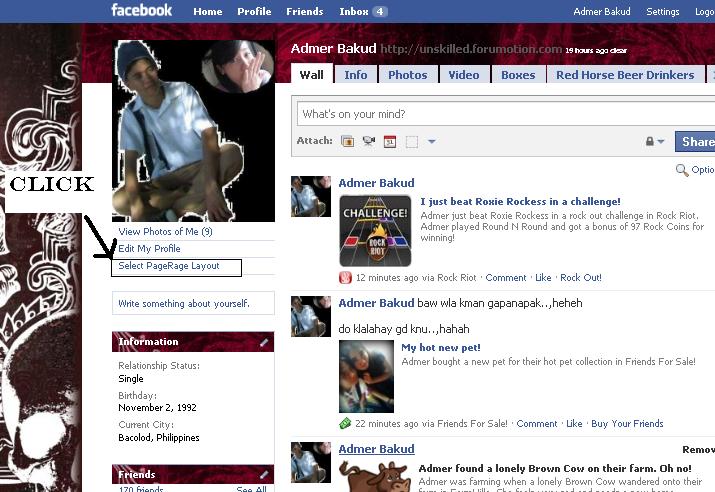 5. Lastly, choose any layouts you want to have in your profile. Done.
Note: If others want to see your layout in your profile, they need to have YONTOO Layers.


Last edited by pipito♥butilya jr. on 12/30/2009, 06:57; edited 4 times in total